Outdoor Movie Night Tips
*I received some promotional items in order to host a movie night, however all opinions are 100% my own. This post contains affiliate links, if you make a purchase from them I will earn a small commission.
Having an outdoor movie night is lots of fun and I've learned a few things about doing them over the course of the summer. Here are some tips to help you throw the perfect movie night. Keep it simple. Decorating and so on is lots of fun but it is also lots of work. Some of the most fun parties have been blankets and pillows pulled out into the yard to watch the movie all cuddled up. While turning your yard into a movie theater has it's challenges, it really isn't that difficult to pull it all together.
Bring extra lawn chairs
My number one tip is to have your guests bring their own lawn chairs, blankets, pillows and things to cuddle with. We spread out in chairs, on blankets, and how ever we are comfortable to watch our movies.
Provide lots of tiki torches, citronella and bug spray handy. This year we have had some serious bugs when trying to watch movies outside, but it hasn't dampened our time outside.
Keep an eye on the weather
Keep an eye on the weather and have a back up plan for playing the movie indoors in case of a storm, rain, etc. We learned that we could move the party to under the roof of the porch as long as their wasn't to many people. Just set up the screen on one end and the projector in the middle. Then the guests can pile in like sardines to finish the movie on the opposite end. *Yes we tried it, it wasn't pretty.
Excelvan Outdoor Portable Movie Screen 120 Inch 16:9 Home Cinema Projector Screen, PVC Fabric
Meyoung Portable Projector 1080P 1200 Luminous Efficiency 150
Gemmy Airblown 39127-32 Inflatable Movie Screen, 12-Feet
Beauty and the Beast (2017) (Plus Bonus Features)
Beauty and the Beast (1991)(Plus Bonus Features)
Disney Beauty & The Beast Live Action Enchanted Rose Jewelry Box Toy
Disney Beauty & The Beast Live Action Enchanted Tea Set Playset
Beauty And The Beast: The Enchanted Christmas
Beauty and the Beast (Original Motion Picture Soundtrack/Deluxe Edition)
NEW Beauty and The Beast Mrs. Potts Chip Tea Pot & Cup set Teapot Mug ( Pot & Cup)
Bring your guests inside and have them finish the movie indoors. It isn't as fun as outdoors but I hate to not see the end of a movie so sometimes you have to be prepared for the worst especially in the middle of a freak wind storm.
Fun Activities for guests
If you live in town or a neighborhood (expect a few extra guests, they may come over, or set up in their own yard). But who doesn't love a free movie?
Have a plan for between dusk to keep guests busy. We had about 30 minutes of "extra" time before it was dark enough to watch the movie, so we enjoyed visiting and the kids enjoyed playing together. But if it's any longer than that I know our kids would have been going crazy and would have needed more entertainment. Printing these for the kids would be the perfect addition to any party!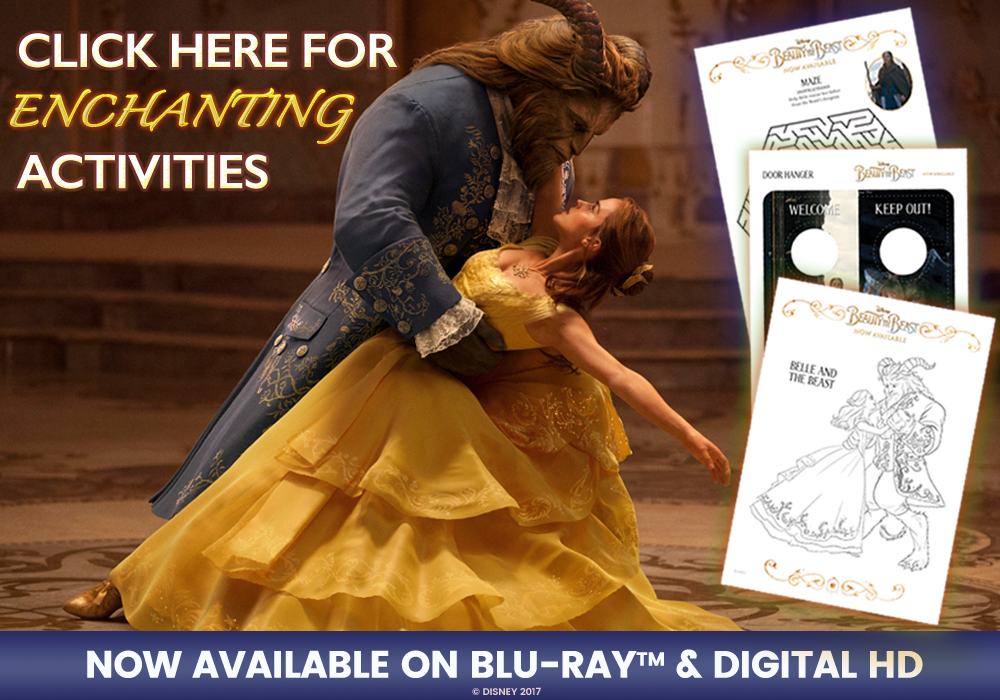 BATB_ActivityPack_AvailNow

I have LOVED hosting the outdoor movie nights because it gives you a chance to entertain in an all new way. Kids and adults both love the movie nights and it almost like bringing back the Drive in movie theaters without the crowd of people.
Pick up your copy of Beauty and The Beast today and have your own movie night. I promise you will all enjoy them and they will be a regular event that you all will enjoy.