Starting, opening, and running a company is a profitable undertaking that requires skills, expertise, business strategy, and business acumen strong enough to make you a formidable force among your competition. To gain work experience, prepare for entrepreneurship, and achieve career goals, some individuals may participate in an internship or enroll in certificate programs or undergraduate degree business programs offered by universities and colleges. Undergraduates who obtain Bachelor's degrees may choose to advance their studies and pursue a Master's degree in a Master of Business Administration program (MBA program) comprised of coursework culminating in an MBA degree.
In a top-notch, innovative MBA program, graduate students in business school learn business analytics, technology management, ethical leadership, operations management, finance, human resource management, project management, and other imperative skills required for owning a business entity. Graduate students who don't want to attend business administration classes on-campus during the ongoing COVID-19 health crisis don't have to let concerns surrounding their health and the virus stop them from getting their graduate degree. They can apply for admission to an online MBA program in the United States and participate in online courses. MBA candidates in a traditional or online Master of Business Admin program are likely to learn how crucial technology is to business operations. Described below are some technology tools that every business administration student should know, as they'll likely use these tools when their company is up and running.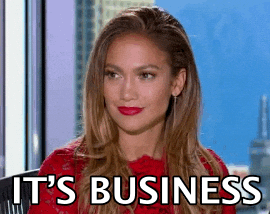 MBA students are likely to learn about information technology and effectively tracking inventory moving from manufacturing to the warehouse to the point of purchase. Managing inventory is an essential aspect of supply chains for small and large businesses. Software designed for enhancing inventory management can be an asset that improves workplace productivity and helps business owners decide when to place orders, how much they should restock, and where they should store their products.
Customer Service and Customer Data Software
It's also likely that graduate students will learn that successful businesses focus on customers. A surefire way to keep your customers at heart and increase their satisfaction is to equip your business with technology that empowers customer service representatives to provide superior customer experiences.
Rather than spending extra money on staffing and acquiring separate systems for a customer help department and taking care of customer queries, business owners can centralize and streamline customer contact centers by utilizing robust technological solutions. The best call center technology and customer data platforms enable companies to communicate effectively and efficiently with customers and prioritize new data sources of customer information.
Master Data Management Software
Inventory management and customer data platforms are essential. Still, MBA students and business owners should first learn about and acquire the ultimate all-in-one solution to augment their data-based operations. Considering the many business processes an entrepreneur must handle, business students should be aware of software that enables them to manage such operations in a single place. Business processes can range from analytical to operational and governance, for example. The same data assets power these varying processes—despite their different aims. It can benefit business students and business owners to utilize software that supports all data-driven methodologies and makes it possible for them to manage and govern them in one place.
Simple office automation or data management tools may be obsolete, especially compared to the innovative EBX software from a global leader in big data that provides software integrations that empower businesses to solve data-driven challenges and predict business outcomes with confidence. The EBX software, recognized as a leader in master data management (MDM) and a groundbreaker in data asset management, can optimize business operations. It's a single solution for managing master data and data governance regarding workflow and data quality.
EBX software provides operational efficiency and ultimately enables business owners to engage in improved, more informed decision-making. You don't have to wait until after you've opened a business entity to learn how to use this MDM solution and leverage its benefits. By signing up for the software license, bachelor's degree and master's degree seekers can familiarize themselves with this technological solution and other tools from this leading data science software provider. Learning how to use the tech tools business executives are using and manage and mine data while earning your degree gives you a competitive advantage that allows you to position yourself as an impressive force.